Charming Interactions | Unconventional Affordances of Print Design
GOAL

Create simple and joyful interactions through tangibility and intentional materiality. Use these interactive moments as vehicles for storytelling and conversation. Exercise traits I value as a designer — resourcefulness, finding creativity in restraints, beautiful stories, and tasteful decision-making.
ABSTRACT + CHALLENGE

There is a natural delight from the curiosity of playing with 3D objects for the first time. How can we translate these interactions to "flat" printed design? This is a collection of projects prompted as graphic design posters, and then became something more.
---
tools
Adobe Photoshop
Procreate

A poster with a hidden narrative only revealed as a partner pair discovers they must work together to read out the story. inspired by cats the musical (like, seriously).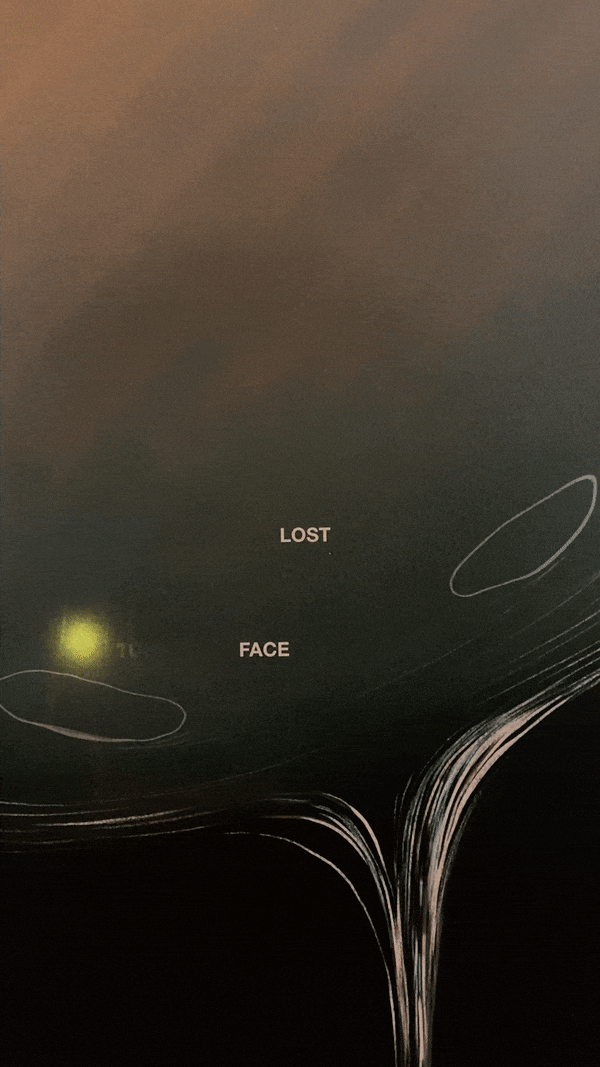 ---
tools
Adobe Photoshop
making an incubator
A response to a craigslist ad, a "portrait" of the writer of
this article
. This is about the nuances of love and the ways we perform it: the grimeyness, shame, and beauty of it all; and an exploration of
materials that grow on their own
.
Mycelium means "more than one"
; it is a network of fungal threads that extends to search for nutrients, and a building block for life. I used mold as a medium to symbolize the juxtaposition of queer love as something that is seen as gross, dirty, and messy yet is loud, bold, and colorful. That love is something living, breathing, and growing — despite it all.
Printed on a film that increases contrast when backlit.
Meant to be experienced through flipping on a lighttable to reveal the text.
---
tools
copywriting
screenprinting

Prompted to create an "unfolding narrative" I constructed and then deconstructed a story that can never be re-folded.
Representing the stories we wish we could tell and the distances between those we do; the finite-ness of intimacy.